Here is the detail episode guide to all five season plus the christmas movie.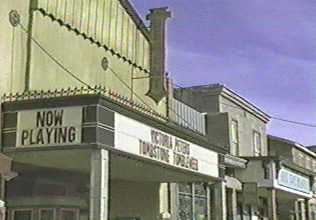 Season One

"Four Walls and A Roof"
"No Way of Telling"
"A Family of Independent Means"
"My Dog Pal"
"Something for Nothing"
"Moonshine Struck"
"Train to Nowhere"
"Aunt Grace's Wedding"
"No Place Like Home"
"Chasing Rainbows"
"Moving Moutains"
"Back In My Arms Again"

Season two:

"Many Happy Returns"
"Never Sleep Three in an Bed"
"The Agony Column"
"Triple Trouble"
"Summer Dreams; Summer Nightmares"
"The Champ"
"By Gosh By Golly"
"Careers"
"Radio Waves"
"A Ghost of A Chance"
"A Meeting of the Clan"
"Of All That Human Hearts Endure"
"Smiling Trough"

Season three:

"The Resurrection of May"
"The Long Weekend"
"The Forever Leap"
"My Beautiful Mom"
"The Fever"
"The Crystal Skull"
"Public Enemys"
"New Directions"
"The Strap"
"Grace of Hollywood"
"Marathon"
"A Mission for Honey"
"Life on Mars"

Season four:

"All This and Heaven too"
"It Dont' Mean A Thing...."
"A Girl in Trouble"
"A River Rages"
"After Leo"
"Faith Healer"
"Remembrance Day"
"The Shadow Boxer"
"Murmer Most Foul"
"The Wild Blue Yonder"
"A Family Again"
"A Formal Affair"
"The Foolish Heart"

Season five:

"Comming of Age"
"Oh Happy Days"
"The Trick Cyclist"
"New Girls in Town"
"The Spanish Prisoner"
"Marriage of True Minds"
"For God And Country"
"Enter Eddie Jackson"
"The Summer Plague"
"Reconciliation"
"Crack in the Mirror"
"Secrets and Lies"
"Payback"

"W@MB Christmas Movie"


"Four Walls and A Roof"
1.1

Part one: In 1932, the Depression forces a hardware store owner to close his shop and move his family to his mother's town in nothern Ontario. When tradgedy strikes his young wife; Honey Bailey is forced to as her daughter is sent away to live with distant realitives while her sons came under the control of the Bailey family matriarch; May; who disapproved amdently against Honey.

1.2

Part two: As Hub and Fat try to adjust to living with their stern grandmother, an local schoolteacher; Max Sutton; befriends them. But after unable to adjust to life with May they run away and hide out in the run down cottage that she gave to their parents when they first arrived in town. They discover the perils of independent living.

Back in North Bridge; Honey struggles to find work. She is living with her brother Joe.

"No Way Of Telling"
1.3

Honey finally lands an job in North Bridge, although it pays barely enough for her to survive herself; much less bring her children back to her.

Max raises some hackles by running an soup line for out-of-work transients. Hub and Fat befriended two of the vagrants.

Hub and Fat agree to take care of George Murphy's dog while he's out of town.

Back in North Bridge; Joe flees town to aviod an loan shark; leaving Honey in dire straits. Honey loaned Joe a lot of money and he took off with it.

Back in New Bedford; A rash of thefts has an unexpected explanation.

"A Family of Independent Means"
1.4

Grace runs into an old friend Judd Wainwright on the bus once more, giving him an opportunity to pursue his attentions to her -- and not unexpectedly, arousing May's disapproval. May decides to teach Grace how to drive so that she and the boys wont' have to keep taking the bus to visit Honey in North Bridge.

In North Bridge: Honey loses her job at the gorecy store because someone else was willing to take an lower wage.

In New Bedford: Hub and Fat try to win a human pyramid contest so they can help their mother's finances. But they didnt' arrive in time to help the pyramid.

"My Dog Pal"
1.5

When the lovable collie; Pal, is accused of terrozizing chickens, tensions mount between May and the neighboring Gradys. Fat's apology to Mrs. Grady once again shows his dramatic inclination.

"Something For Nothing"
1.6

Honey goes to Toronto to look for work. She finds an job in an garment factory; but than gets serisously ill and loses it.

Hub learns the value of hard work when he gets an job on an farm.

Fat lands an part in a Chatauqua play; stirring up dreams of him becoming an actor.

Grace finally stands up to her mother about allowing Honey to come live with them.

"Moonshine Struck"
1.7

Honey Bailey and Max Sutton meet. She also meets Constable Percy. Great love tringle here. Percy is this dashing but snobby police constable. Max is fun loving; serious school teacher.

The boys and their friends find a bootlegger and decide to play a Haollowe'en trick on him.

"Train To Nowhere"
1.8

After Max's play is rejected by an big radio show, Grace and Honey talk him into putting it on in New Bedford. When Toppy starts spending time with her co-star; Archie Attenbourough, the townspeople start gossping about the state of her marriage.

"Aunt Grace's Wedding"
1.9

May tries to derail Grace's budding relastionship with Judd Wainwright, forcing Grace to use devious means to see him.

May opens a mission for needy people, but wants to restrict it to local families despite Max's pleas that she als9o help transients.

"No Place Like Home"
1.10

Honey's brother; Joe lands in jail after an altercation at a homeless camp. Still angry about the money he stole from her, Honey must decided whether to forgive him.

Honey starts a hairdressing service in May's kicten, allowing her to start saving money for an place of her own and to get Violet back.

"Chasing Rainbows"
1.11

The boys try to get an special present for Honey's birthday.

May puts her faith in the wrong person to orgainze a mission fundraiser. May shoulders the blame when the mission is robbed.

"Moving Mountains"
1.12

Hub takes a newspaper rout to supplement the "Bring Violet Home" fund -- to the detriment of his school work. After he gets put back a grade, he meets some new "friends" in detention who pratice their own brand of Depression-era justice.

May pressures Grace to formally announce her engagement to Judd, but GRace is hiding some important information about the relationship.

Max hosts an on-air raffle ot benefit the school hockey team, leading him into a new part-time career.

"Back in My Arms Again"
1.13

Frustrated that May is stalling about bringing Violet home, the boys take matters into their own hands. Honey seizes the opportunity and makes a decisive move -- which May promptly tries to undermine any way she can. Even Max gets caught up in the fracas, which looks hopeless until Hub makes a public plea for help.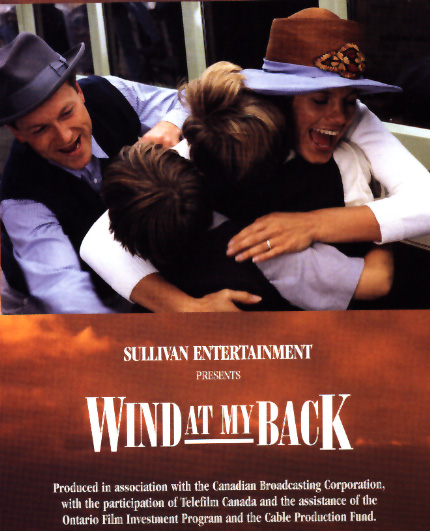 Season 2:

"Many Happy Returns"
2.1

When Max gets an job offer at an private school in New York -- and asks Honey to marry him. May desperately looks for an way to make Honey stay in New Bedford to make sure that her grandchildren stay nearby her.

Grace gets an job as an switch board operater.

"Never Sleep Three in an Bed"
2.2

Hub and Fat have trouble adjusting to Max's authority -- and Del's boyish irresponsibilitly doesn't help.

As the problems at the mine take a toll on his personal life, Bob is forced to make layoffs.

Honey finds a new home for her family and a place to open an beauty parlor.

"The Agony Column"
2.3

Grace loses her switchboard job and despairs of ever earning her own keep. While helping at the radio station on night, she unexpectedly launches a new career as an advice columnist.

May has her license suspended for reckless driving and is assigned to Sgt. Stoneman to learn how cars operate -- and how to drive safely.

"Triple Trouble"
2.4

An old flame of May's return's to New Bedford, accompained by his rebellious granddaughter. The girl, Maisey, immediately enlists Hub and Fat's help to run away.

"Summer Dreams, Summer Nightmares"
2.5

The bank threatens to call in the mine's loan, leading Bob to make some bad decisions. At home, Bob gets even more bad news from Toppy.

Fat and Maisey practice to beat Hub and Alice in an dance contest.

Del plays Cyrano in Ollie's attempts to woo Grace.

"The Champ"
2. 6

Honey's brother Joe shows up in New Bedford with yet another scheme: he's promoting wrestling matches. But has he really gone legit this time?

"By Gosh By Golly"
2.7

May faces finanical ruin as the workers refuse to go back into the mine until they're sure it's safe. When an unexpected vistor arrives in town, she schemes to enlist his help in matter.

Honey has some news that isn't universally welcomed in her household.

"Carreers"
2.8

Burdened by his new responsibilites as vice principal, Max turns over many of his duties at the radio station to Grace.

During a career day sponsored by the school, Hub develops an interest in the mine and Fat and Maisey think they're uncovered a murder plot.

Del encourages Grace to be more independent.

"Radio Waves"
2.9

After their teacher tells them how the RCMP caught some bank robbers who were commuincating via ham radio, Hub and Maisey try to build a radio themselves to listen in on the action.

Grace becomes the manager of CRNB and immediately gets caught up in controversy.

"A Ghost of an Chance"
2.10

Max and Honey leave Del and Grace in charge of the children while they go to Toronto for the weekend.

Fat,Hub, and Maisey drive Mrs. Cramp to her wit's end in their attempts to photograph a ghost they think is hauting the hotel.

Del, Grace, Ollie, and Marjorie get caught up in romantice entanglements.

"A Meeting of the Clan"
2.11

May's cousin Jessie arrives from Nova Scotia to help May get her priorities straight -- much to May's chargin.

Maisey gets blamed for the disappearence of a brooch.

Max finds nickel ore on a piece of land that May is about to sell.

"Of All That Human Hearts Endure"
2.12

As May tries desperately to save the mine; her health takes an sudden turn for worse.

Masiey creates a complicated situation when she ignores her grandfather's instructions while she's caretaking the pawn shop.

"Smiling Through"
2.13

After the bank calls in May's loan, Luc offers to loan May the money she needs -- ignorant of his father's sinister plot.

Cousin Jessie returns to New Bedford to minister May.

Callie tries to fix up Luc and Grace.

Honey goes into labor as she's helping May pack up memorabilia at the mine office. May's heart goes weak on her and when Honey tried to start the car it won't start. So they went back into the mine office and when Doctor Barlow couldn't arrive in time May helped Honey deliver Zack.
Comments:

Grade (on a scale of 10): 100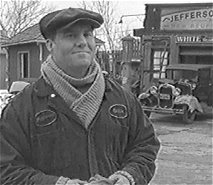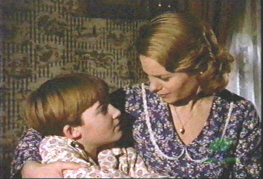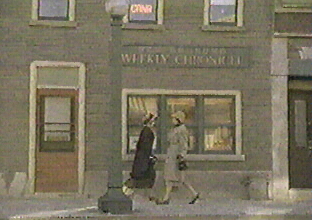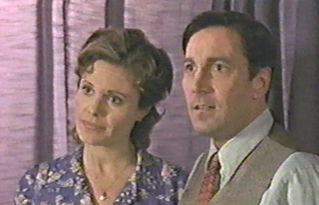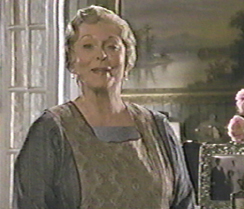 Favorite Episode
In this area I'll talk about my all-time favorite episode. I'll try to explain why I think it's the best and why it's important to me personally.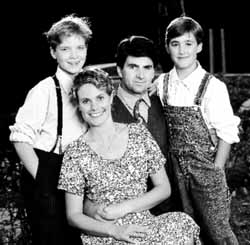 Season three:

"The Resurration of May"
3.1

May determines to buy back the Silver Dome Mine and stop the economic depression that threatens to destroy New Bedford.

Hugo Gerrad plots and schemes while his son Luc romanitcally pursues Grace.

"The Long Weekend"
3.2

Max and Honey's romantic weekend at the Bailey's cabin is brought to a swift end by the marital problems of Bob and Toppy.

Hub, Fat and Maisey enter the New Bedford Bed Race.

Grace thinks that she and Del are mismatched.


"The Forever Leap"
3.3

Hub's irresponsible behavior causes Honey concern. Hub is eager to be accepted by some of the local boys, contemplates a dangerous stunt. But a request from a grieving townsperson leads him to discofver another way of proving his mettle.

"My Beautiful Mom"
3.4

As Grace tries to run the New Bedford Fall Fair for the first time, a out-of-town photographer arrives and stirs up trouble.

Doris comes home for the weekend with two snobby school-mates who are eager to meet the "femme fatale" mother she's been telling them about.

"The Fever"
3.5

Hub finds himself unexpectedly concered about Alice's welfare after she's swept off her feet by a transient road worker.

Fat learns an important leason about stealing.

Del joins the Cramps in an bus line venture.

"THe Crystal Skull"
3.6

A recluse bequeaths May a crystal skull that supposedly has magical powers. Despite May's demand that it be left in storage; Grace and Toppy can't resit testing its ability to find lost objects.

An old enempy of Maisey's arrives in town and immediately starts tauting Maisey about her absent father.

Fat learns an important lesson about "real" friendship.

"Public Enemies"
3.7

In the middle of a crime wave, a new arrival in town raises suspicion among the residents of New Bedford -- and opens old wounds in Leo. Also takes an keen interest in Maisey.

"New Directions"
3.8

Despite her best efforts -- including calling in the help of her old friend senator Woodman -- May can't pesuade the bank to grant her a line of credit so she can develop the new nickel mine.

As Del teaches some local children how to use a compass, he realizes that he isn't sure of his own direction in life; so he comes to a major decision.

" The Strap"
3.9

Max is pressured by the school prinipal to administer corporal punishment.

A new schoolteacher arrives in town with his overachieving son, sho quickly becomes enemies with Fat.

Fat learns an lesson about squealing.

"Grace of Hollywood"
3.10

Grace's dream of Hollywood stardom seem possible with the arrival of film director Nathan Sparks. Grace convinces him to make the movie he has always dreamed of, with a little help from New Bedford townsfold, of course.

Ollie attempts to resume his relationship with Grace.

"Marathon"
3.11
The New Bedford radio station hosts a dance marathon offering $200 in prize money, encouraging the townsfold to prove their endurance. Who will be the last couple on the floor? They dance until the New Year of 1935.

"A Mission for Honey"
3.12

When Honey nurses a needy woman her children of influenza Honey gets influcted easily with her weak lungs. May disapproved of Honey helping but in the end she risked her own health to be at Honey's beside. Honey had to go to the santuium to the proper care that she needed and so that she won't get Hub, Fat, Violet and Zack sick.

"Life on Mars"
3.13

Honey's family feels the strain of her absence, as both Hub and Fat have difficulty coping with the situation.

Bob Bailey returns to New Bedford for a Silver Dome Mine meeting, raising Toppy's hopes of a reconciliaton.

Grace finds herself more involved Ollie and Marjorie's wedding than she had planned.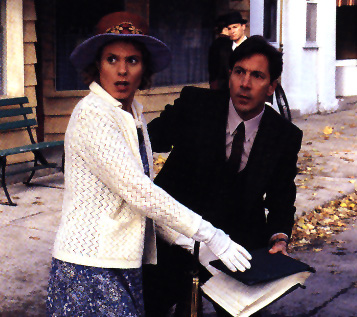 "All This And Heaven, Too"
4.1

Grace's attempts to relax at the Bailey cabin are thwarted by the presence of the Fletts, Toppy and Archie -- and two escaped convicts.

Toppy moves out of the Bailey residence and into her own house.

"It Don't Mean A Thing...."
4.2

Swing Dancing comes to New Bedford and causes trouble for both Toppy and Hub.

Toppy, trying to overcome the ostracism of being a divorcee, opens a dance studio and seems to be making a go of it -- until a prudish marton takes expception to her free-swinging style.

Meanwhile, Hub and the woman's daughter sneak off to a dance club and end up in a car accident.

Grace has a fight with her mother and moves in with Toppy.

"A Girl In Trouble"
4.3

Alice MacFarlane returns to New Bedford, and eventually confesses to Hub why she left her cousin's farm.

Marjorie is jealous of Grace, especially when Ollie starts spending a lot of time helping Grace look for a car.

"A River Rages"
4.4

When a famous novelist stops over in New Bedford, all the literary fans and aspiring writers want to meet him -- but all he wants is to be left alone. When Grace manages to meet him, she finds him rather less enchanting than she expected. Toppy puts him in his place over his treatment of Grace, only to discover he finds her fiery spirit enticing.

"After Leo"
4.5

After Leo McGint dies, Maisey is chagrined to learn that he has named May as her gurdian. Chafing under May's strict rules, Maisey tries to find her father to rescue her.

"Faith Healer"
4.6

A faith healer takes refuge with Toppy and Grace after discovering that her mananger has rigged her shows. When Callie hears about the runaway woman and finds out there's a reward for her return, she gets suspicous of the houseguest and calls the woman's manager.

"Remembrance Day"
4.7

War hero Alden Cramp vehemently refuses to participate in New Bedford's annual Remembrance Day activities, despite the urging of everyone in the community.

Fat and Maisey try to resolve the mystery of Roolie's son, whom she claims was killed by townspeople after he refused to enlist in the army.

"The Shadow Boxer"
4.8

Del Sutton returns to New Bedford and tries to win back Grace's affections. He also coaches Fat, who is feeling overshadowed by Hub's success in the boxing ring. But when Del realizes that Jim Flett is also interested in Grace, a boxing lesson turns personal.

"Murmer Most Foul"
4.9

Faced with Honey's hospital bills, Max starts writing a murder mystery that will bring him $100 from a pulp magazine -- but can he survive the "help" of his friends with the story?

Meanwhile, Callie Cramp, laid up in bed with a cold, thinks she, Fat and Pritchard overhears a murder plot on her telephone.

Added twist to Max's story -- Who Donit?

"The Wild Blue Yonder"
4.10

A former New Bedford resident who drops from the sky seems to answer Grace's prayers for a high-school reunion keynote speaker. He also spurs Ollie's dreams of designing and building an airplane. But as Grace and Ollie get more and more caught up in the aviation frezy, Marjoire gets more and more jealous. And the pilot's business partner only cares about turning the town's warm reception to his own finacial advantage.

"A Family Again"
4.11

After a year in the sanitarium, Honey Sutton <Laura Brunea> returns to her grateful family -- but she doesnt' get such a friendly response from certain TB--fearful New Bedford residents. When she gets caught up on the local happenings, she worries about how people will react to Hub's friendship with the pregnant Alice, and ends up giving Alice some advice that infuriates Hub.

Meanwhile, Toppy has an emotional crisis over her lost youth.

"A Formal Affair"
4.12

Laura Bridgeman invites Hub to a ball in Tornto, precipitating jealous behavior by Alice.

Toppy discovers a secret about Althea Bridgeman's past.

Doris arrives home for a visit, angry at her mother about how her parents' divorce is affecting her social life.

"The Foolish Heart"
4.13

Alice has her baby -- but can she raise him on her own?

Toppy and Bob finalize their divoce, prompting Archie to step up his effects to woo Toppy.

Jim Flett's in-laws arrive for an unexpected visit and urge him to let Pritchard live with them. That possibility drives Pritchard to tell a lie that proves embarrassing for Grace and Jim, but also reveals an underlying truth.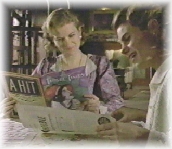 "Comming of Age"
5.1

A wealthy American buisnessman aggressively prusues Grace.

Fat learns a lesson in gambling.

"Oh Happy Days"
5.2

When wedding plans go awry, Grace agrees to elope with Van.

Hub finds value in helping someone in need.

May suffers a stroke.


"The Trick Cyclist"
5.3

May slips into a depression following her stroke and the family must make plans.

"New Girls in Town"
5.4

Mrs. McFarlane is fired when she abuses her position as May caregiver. The family must come to terms with their own attiudes when the agency sends a nurse who is black.

Fat and Pritchard are smittedn with a new girl in their class.

Honey and Toppy regain their bond that they began in "The Long Weekend".

"The Spanish Prisoner"
5.5

Grace arrives at Van's estate to begin her new life. Grace plays a part in a prank, unaware that she is actually part of a con job.

"Marriage of Two Minds"
5.6

The arrival of Dr. Thomas Asher threatens to ruin Max's anniversary plans.

Max and Honey have an fight after Max is ingored during dinner when Tommy is an guest.

During Honey's check up Tommy confesses that he has romantic feelings for her. Honey sets him straight about her love for Max and her friendly feelings for him.

This is the first epsiode that I feel that Laura Bruneau became Honey.

"For God and Country"
5.7

Due to popular demand, Max is thrust into the mayoral race. His path to office is obstructed by factors includinga worthy opponent in Alden Cramp and waning support from May.

Hub tells Callie that he is thinking of becomming an priest and she tells May who in turns blames Honey and Max. May threaten to dishiereted Hub if he did become and priest. Honey and May aren't talking to each other.

"Enter Eddie Jackson"
5.8

Fat asks Eddie to be his chess coach.

Hub's Jewish friend competes in the Olympics.

Grace learns to have faith in her mother's fighitng spirit.

"The Summer Plague"
5.9

A polio outbreak threatens the annual fishing tournament.

While local merchants are concerned with the loss of buisness, Max is more concerned with the health and safety of the townspeople.

Zach gets and fever and Honey rushes him off to the hospital.

Toppy hears from a publisher about her book submission.

"Reconciliaton"
5.10

Hub helps a friend get a job at the mine, only to find out that he is a Communist organizer.

Toppy searches high and low for entertainment for an annual awards ceremony. Maisey sings.

Honey must swallow her pride and pay homage to May during an award ceremony. She delievers an great speech during the pratice.

"Crack in the Mirror"
5.11

Jim Flett finds out that "The Masked Rider" is nothing like his movie persona.

Grace gets an unexpected letter that makes her wonder whether Van is exactly who he seems.

Honey finally meets Rebecca's mysterious mother.

"Secrets and Lies"
5.12

New competition puts pressure on the mine.

Grace, who has ended her relationship with Van, decides to give him one more chance.

"PayBack"
5.13

As stock prices in the Silver Dome Mine fall, May tries to get financing for vital new equipment.

Grace reveals her plan to take revenge on Van, only to find out later, that she has been double crossed.

Honey is concered that Hub is rushing into a decision about his furtre.

Honey decides to go back to school.

Max get offered the principal job at the New Bedford School.

May and Grace have an wonderful mother - daugther moment when Grace finally tells May about Van being an con artist.