Site Created: March 8th, 2002
Updated: December 4, 2002
The Wind At My Back Clique

Click on the button
New Bedford Clique
Just click on the button
The story begins with Jack and Honey Bailey and their three kids Hub, Fat and Violet. Their lives are thrown into a world of uncertainty when they lose their small business and Jack dies unexpectedly, leaving Honey penniless and homeless. She is forced to leave her young boys, Hub and Fat, with their wealthy and domineering grandmother, May Bailey, in the mining town of New Bedford while Honey looks for a job in the city. Violet, Honey's infant daughter, is sent to live with distant relatives. Over the seasons, Honey struggles to find employment, reunite with her family and cope with her dominating mother-in-law.
Enjoy your stay .....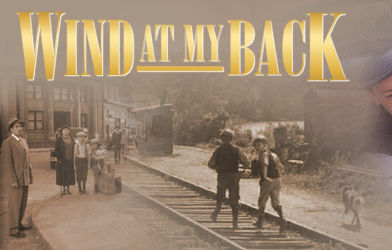 Welcome to New Bedford!